Camp Merry Heart Carnival Day
This Year, the Rotary Club of Chester-Long Valley will again be participating and providing entertainment for the campers at Camp Merry Heart.
Camp Merry Heart - a program of Easter Seals New Jersey - provides a wide variety of recreation and activities to people of all ages and all types of disabilities and special needs. Well over 30,000 individuals have been served since its doors opened in 1954.
The 123 acre facility in Hackettstown offers year-round programs in a beautiful and safe setting that provides opportunities for self-determination and group participation, along with physical exercise. In addition, Camp Merry Heart offers fun recreational trips and excursions, and weekend getaways that supply much-needed respite for family caregivers.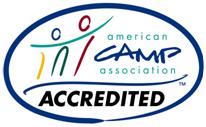 Camp Merry Heart is accredited by the American Camp Association and the NJ State Health Department.